I have to say I'm really glad I posted on this forum, got an overwhelming amount of feedback which I greatly appreciate. I'll definitely be active here on a regular basis, I feel I already learned so much just by the comments I received, thank you!
Charlotte Ahlgren:
Thank you, I altered the ankles a bit, hope it's better now.
Digital Dave:
Skin tones can be tricky, there's a lot of subtle variations here and there that could really make a difference. Thanks for your input!
Domtopia:
Thanks for that, you're right the figure looks better with warmer tones. I altered the skin based on your feedback, thank you
kazky:
Thank you
Glad to hear you get a pin up feel for t his image, I was going for a bit of that
Stuart:
Thanks for that, I incorporated your input, hopefully the bones are a bit more evident now...
ClaudeCrow:
Thank you, that was a great help, altered the lily pads a bit more.
Forrestimel:
Thank you. You have a point about the lighting, generally I like adding rim lighting to my figures to make them pop out a bit from the background, but you're right, I do need to apply the same lighting to the other elements as well to give it a more uniform feel. Thanks for your input.
Stuart:
Indeed! I'm very glad that I'm posting my WIPs here, the feedback I received is very constructive!
................
Here's the latest update on Aphrodite: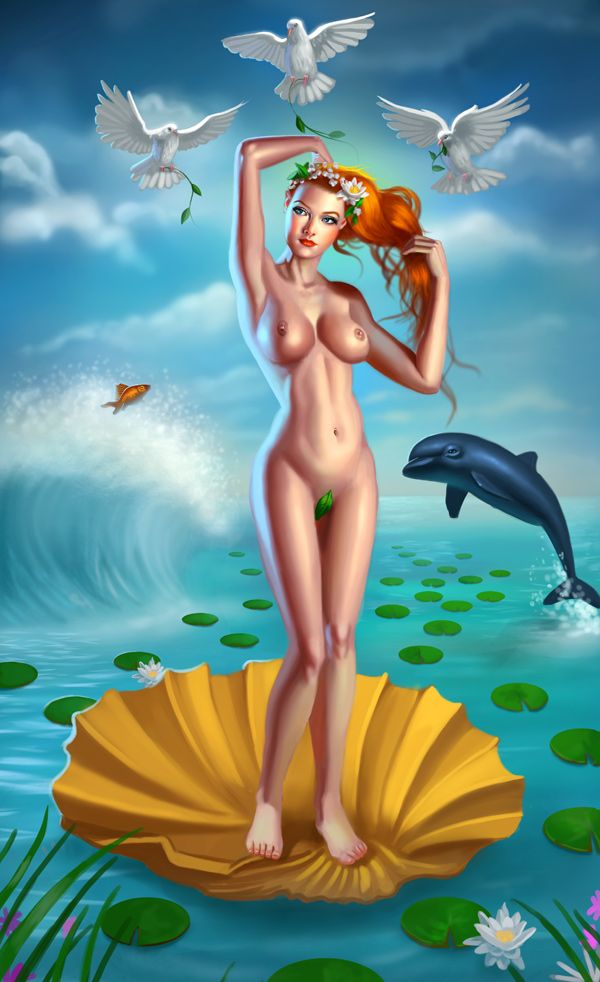 ...........
And here's a caricature of a sexy Nurse I completed:
...............
Thanks again to everyone for taking the time to help me with the Aphrodite piece!