kazky:
Thanks! I altered her waist a bit, I have a bad habit of drawing them too thin, very bad habit of mine. A skin tutorial sounds like fun, I'll get started on it as soon as I'm finished with the painting.
Domtopia:
Thank you, I altered the ankles a bit, I think it's the lighting that made them look like that so I changed it up a bit. I adjusted her skin tone as well.
Stuart:
LOL, thanks glad the saturation is working for this image, I really didn't want to subdue the colors too much!
..................
Another update, incorporated all the feedback I received, added some more detail here and there and refined the lighting a bit: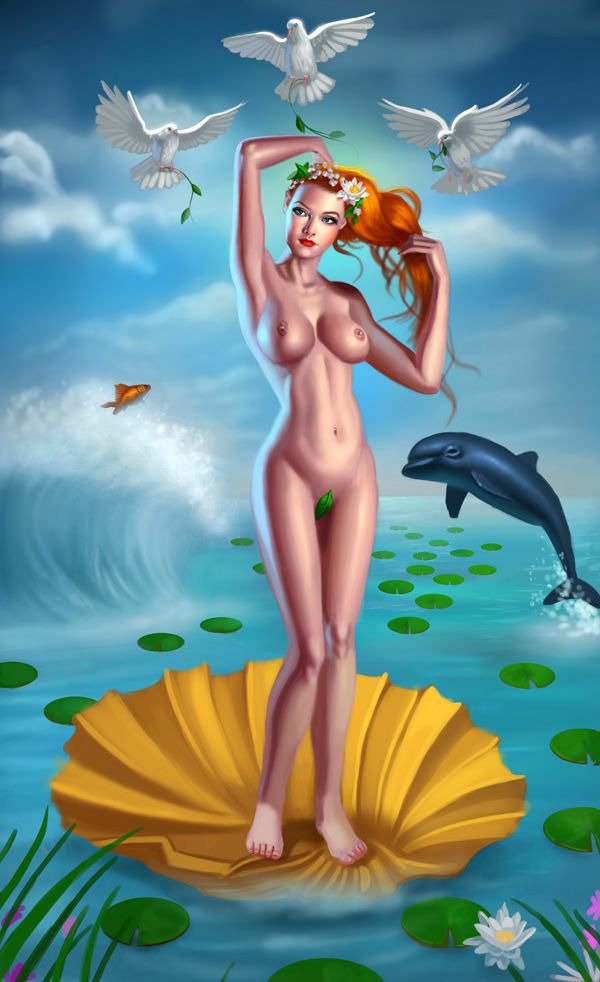 Feedback appreciated as always